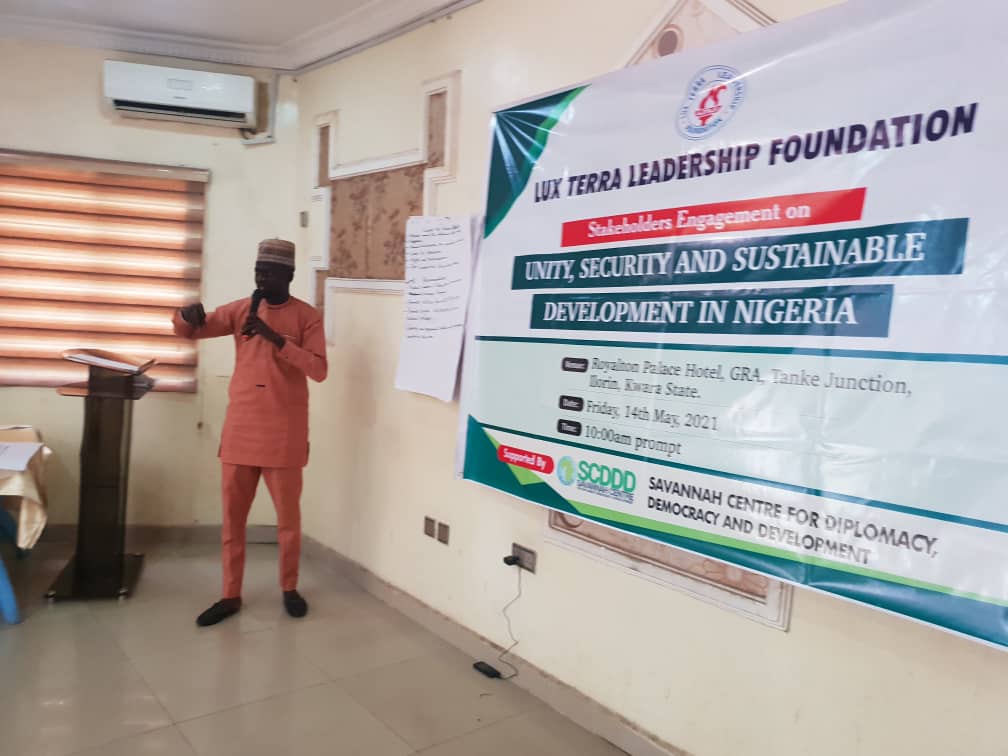 In continuation of its dialogue meetings with stakeholders in the North Central geopolitical region of Nigeria, LUX TERRA Leadership Foundation held the Kwara State session in Ilorin on Saturday May 15, 2021.
Such dialogue sessions, meant to harvest the perspectives and recommendations of critical stakeholders on urgent issues of national concern, had earlier taken place in Benue, Kogi, Plateau, Nasarawa and Niger States.
The Executive Director of Lux Terra Leadership Foundation, Rev. Fr. George Ehusani, was represented by Joseph Atang who also facilitated the meeting. Mr. Atang said that Lux Terra believes that "the bottom-up approach and the non-governmental status of the conveners of these dialogue sessions, will make the eventual output more acceptable to both the government and a majority of the Nigerian population."
Participants at the meeting included religious and traditional leaders, representatives of community based organisations, the youth, women, and such professional bodies as Nigerian Union of Journalists, Nigerian Bar Association, Nigerian Medical Association, as well as Farmers and Transhumance Pastoralists.